This is the website for the Chipping Norton Rifle and Pistol Club, a club which has been in existence for over 80 years.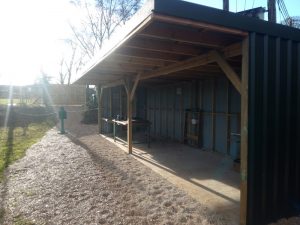 Chipping Norton Rifle and Pistol Club has a 100 yard range located at Greystones on the outskirts of Chipping Norton. We are surrounded by the rugby club, bowls club, football club and business units.
We shoot smallbore and air rifle from 100 yards and other disciplines such as gallery rifle and black powder from 25 yards.
For all membership enquiries please email membership@cnrpc.org; likewise if any members wish to use the range other than on Saturday morning it would be appreciated if you could inform the secretary to avoid any clashes (secretary@cnrpc.org).
For any queries about paying your membership fees please email treasurer@cnrpc.org.
To gain access to the members' mailing list, please contact the webmaster (webmaster@cnrpc.org).